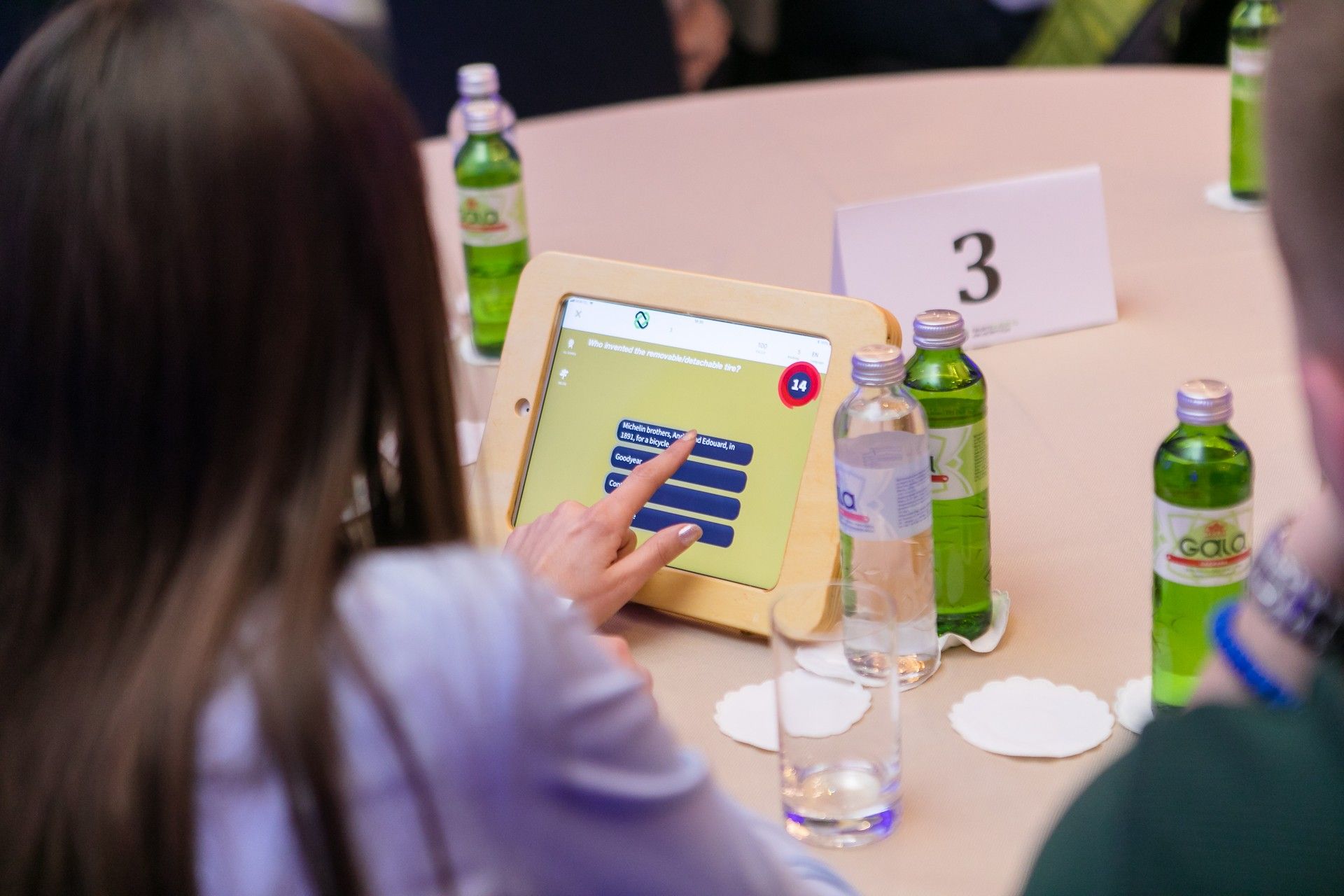 Event description and key objectives
Let's Grow Digitally Together with Michelin
Digital Communication & Marketing represents a challenge for Tyre dealers. They do not understand their potential, thus it is not a priority for them. They are also afraid of the exclusive Digital Players Competition (e-shops) as they think that people will stop visiting the shop and they will buy exclusively online.
Event Description
1½ days event, including half-day Training/Workshop for Michelin Dealer Representatives (Marketing & Digital responsible) about Digital (trends, market, tools, strategy etc)
Objectives & Messages
Explain that Online will weigh more and more in the nearby future and online consumer experience thus has to be meaningful and comprehensive, without excluding the importance of the offline consumer experience in the workshop. Convince that Online/Offline communication mix is the best solution for growing tire business.
Key challenges
To bring the right people and find a perfect location which is easy to reach from different countries.
Guest profile: A relevant personality in digital marketing (e-retail / premium) /associated with a business/example of what he did as online business) and communication for the market.
Creativity
A modern event at a perfect location, with high-tech tools (robots, mind ball, VR glass etc)
Innovation
Digital"activation (during coffee break, lunch) entertaining, easy and meaningful.
Execution
Organisation was done by Hungarian, Romanian and Slovenian agency's – common work- guest arrived from 8 countries (HU, RO, SLO, SER, CR, BiH, BG, GR, MC)
Date:
2 days (1 night) in February 2018
Format:
Day 1: Arrival & Checkin
17:00 – 19:00 – Activity – linked with mobile/digital activity. 2 – hours, out of the box activity/team building activity
19:00 – 20:00 Free time
20:00 Dinner
Day 2:
9:00 – 12:30 Training (with 30 mn break)
12:30 – 14:00: Lunch at the hotel
14:00 – 16:00 – training & close of the event.
Measurable results
70 participants attended the training, 90 % of the guest was very satisfied with the event content, location, execution.
The use of sustainable practices
Training how to use the tools in a digital environment can help to business growth.
Communication
This was internal training so the event was promoted only via internet and internal Michelin TV channel.