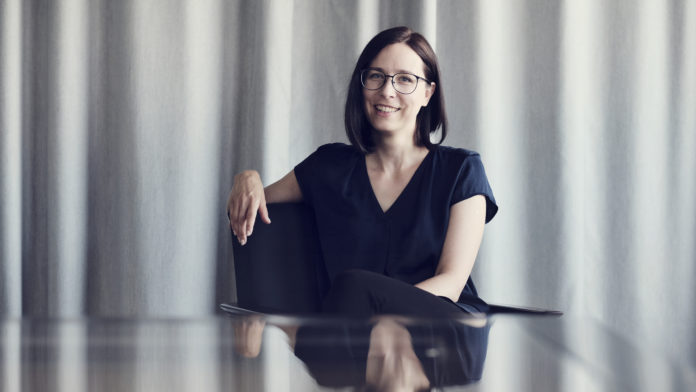 Ready to jump in bed with the storytellers of Crossover 2019?
…to listen to bedtime stories, of course.
Just like bedtime stories that we used to listen to as children, every event creates and shares its own story. A well-told story is an event where the narrator and the listener meet, where the participant and the speaker form a personal bond. Before you come to the hottest conference of the summer, we wanted you to meet our storytellers, to make the storytelling experience even stronger and more engaging.
[vc_custom_heading text="LET'S TALK FUTURE" use_theme_fonts="yes"]
Q: How are we going to organize events in the future?
Events are sometimes a testing ground for various ways of presenting, exchange, interacting, a frame for discussions and networking and so on, and often are the first to promote a new technology, showing how it works. There is a certain joy like on fair or in cinema connected to witnessing something new, a new invention, a new way of doing things. That is the fun side of any business. I think that events have started growing not only in numbers, but maturing as well, and when we start thinking about what events could be… when they grow up… It's tought to say but events are not yet sufficiently explored form. After thousands of years of people gathering on events of different kinds, and that is the available history, the form of event, just like people attending it, hasn't crucially changed except for the topics, fashion and the used technology. Not only that we love them the way they are, we just don't ever think about them outside the practical aspect. Does technology affect the future of events? Sure. Does if affect it more than the unchallenged relation between a speaker and an audience? No, probably a change in our participation level and ways of interaction is more revolutionary, and puts technology where it belongs, in the toolbox. I think that in a world of tomorrow, we might rethink both how and why events are done and look for new ways to realize their reach and possible roles in our society.
Q: Is there something you would like to change in the world of events?
This is a "superpower" question! Wherever we go, we all bring our culture and vision with us. Events are especially sensitive environments, where people make most of the content. I mean, physically. There are, say, twenty percent of chairs, and eighty percent humans in the room, not to mention bars and halls. No concept can survive a hostile audience. Concepts are fragile, intangible things and only people can give them power and bring them to life, to reality. So if we strive to introduce new and innovative concepts in such a challenging environment, here is what I would like to change. I would like that we become more open toward ideas of others and less eager to prove that we are the smartest. I would like to change the overall level of sensibility and raise more constructive communicators.
Q: What do you love about your job the most?
In my profession, which is design, every project is different and requires a full presence. You have to learn, watch and listen or you'll miss the chance to pull off something remarkable. I love the fact that at every beginning of a project, the possibilities are completely open and with a well-chosen methodology, strong creative approach and collaborators who are willing to follow a vision even when it sounds risky, you can turn many potentially average projects into something much more.
Q: In your opinion, what is live marketing's best advantage?
I would point out one obvious advantage, and that is that you have people who are actually there, and want to make the best of their time so they are dedicated and expect to take part. Each of them has something to say, something to contribute. There is a culture of attending events and staying kind of invisible, the culture of audience. But the fact that people physically arrive at some location, and that happens in a world where we swear in remote communication of all kinds, is wonderful.
[vc_custom_heading text="CROSSOVER CONFERENCE" use_theme_fonts="yes"]
Q: What are you bringing to Conventa Crossover?
I am bringing stories from Rovinj, where a brand new hotel has just opened, one of a kind.
Q: What do you expect from Crossover in Ljubljana?
I expect to learn something new.
Q: Why should an attendee not miss your session?
I will show collected material from behind the scenes of a project where even entering the front door is considered exclusive. The theme is visual and verbal concept and execution of communication designed in close interaction with the architecture, interior, place, legends, and guests' expectations.
Q: Hashtag suggestion for the 2019 edition?
#InteractNow
[vc_cta h2="About Mirna"]After more than 17 years of experience in design and more than a few awards for her work, Mirna Pticek is still working to prove that there are no complicated projects. In reality, she has extensive experience in branding and visual communication systems, inclusive design workshops and social entrepreneurship design-led projects, as well as leading design contests and developing collaborative environments of all kinds.
Through her work, she always tries to find the solution in a new way and hands-on. She also believes that creativity should rely on strategy, even though her creative processes sometimes look like a series of experiments which, if you look at her portfolio, seems to work quite well.[/vc_cta]