Basic Event Information
Date: May 18-20, 2022
Location: Budapest (Hungary)
Organiser: Lounge Group – Visual Europe Group
Client: State of Law and Justice Nonprofit Kft.
EVENT CATEGORY: CATEGORY B2B
EVENT SUB-CATEGORY: Best Corporate Convention
EVENT FORMAT: HYBRID
---
---
Event description and key objectives
CPAC Hungary will be the first occasion that this major American political franchise arrives on the Continent. The American Conservative Union has for some time been looking for ways to bring CPAC to Europe, and over recent years, the conviction grew that Hungary, as one of the engines of Conservative resistance to the woke revolution, was the natural place for it. The Center for Fundamental Rights has always stood on the ground of common sense and true Western values. A leading Hungarian Conservative legal and political research institute, the Center considers its mission to defend our shared core principles: our Judeo-Christian heritage, Western way of life, and the traditional Family.
We live in a pivotal age. The question CPAC Hungary will pose is if we can protect our Western civilization, our true Western values, and face down the onslaught of the Left. The guiding theme of the conference will be the triune principle of God, Nation and the Family. We firmly believe that this is what connects all conservatives around the world. The Right has come to the realization that our most basic values have come under sustained and coordinated attack from the global Left. High profile Conservative politicians will attend CPAC Hungary, including US senators and congressmen, as well as prominent thinkers and opinion leaders from all over the world. Prime Minister Viktor Orbán of Hungary, a true champion of the Right, will deliver the keynote address.
Key challenges
Due to the Ukrainian-Russian war situation, the event had to be postponed.
Creativity
It had to be reorganized to a smaller location in a short time, where the stage had to fit and a suitable number of participants.
Innovation
You got the brand name from the United States, but this year it was organized in Europe for the first time. The international event had to be combined with Hungary's special features.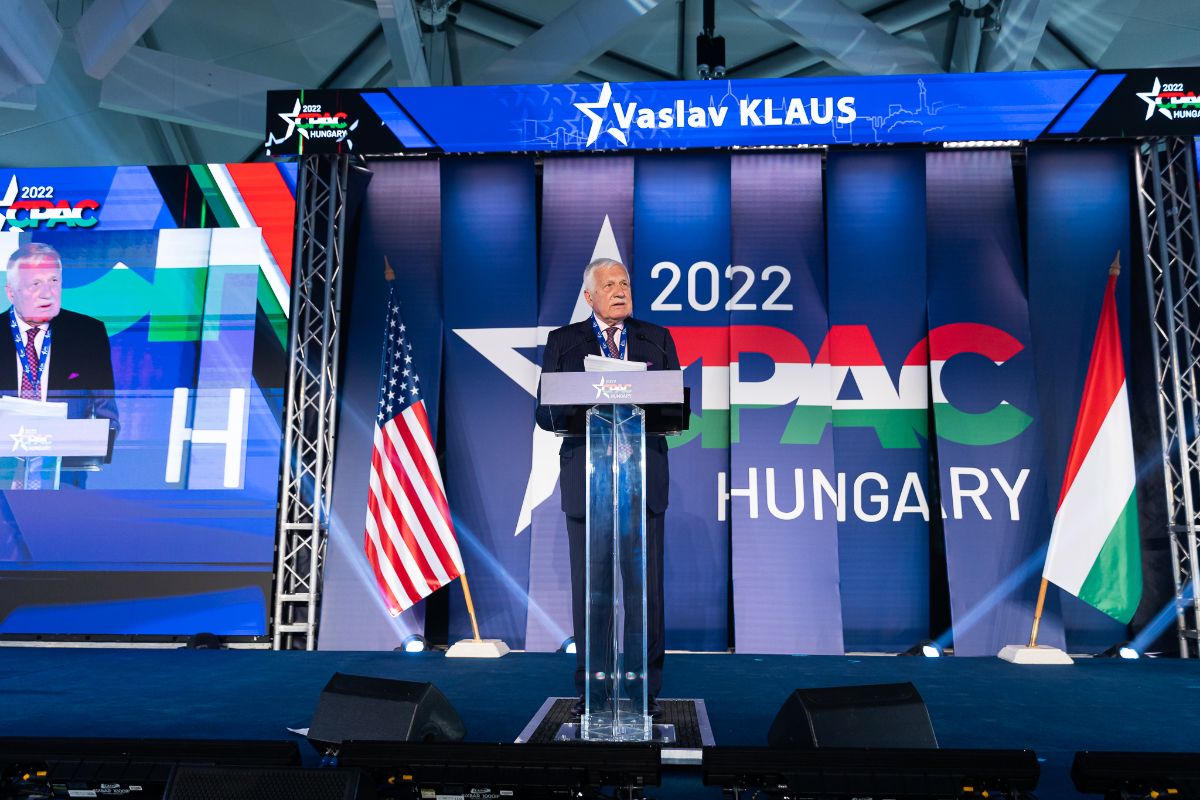 Execution
The event was a great success all over the world.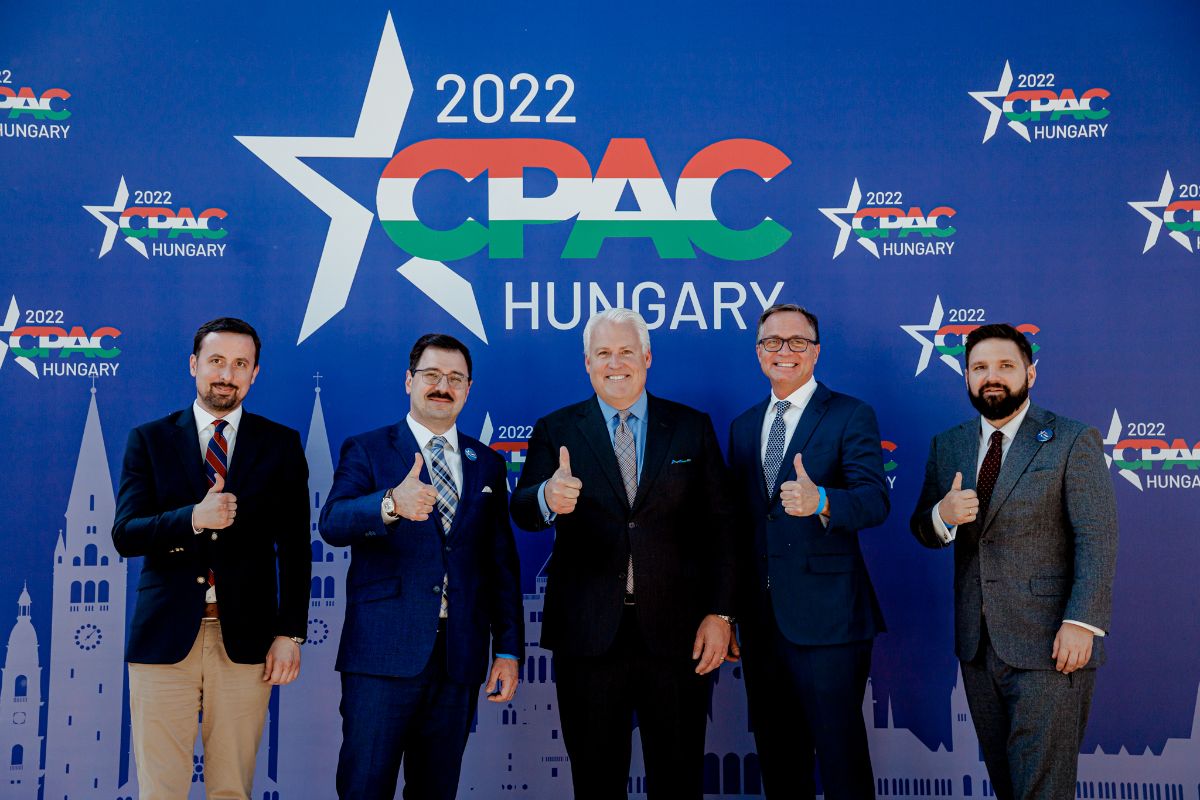 Measurable results
Each year, CPAC brings together and energizes over 18,000 people – from college-aged to retired – who represent leading conservative organizations, educational institutions, elected officials, thought leaders, media personalities, influencers and grassroots activists who fight for conservatism in America and abroad.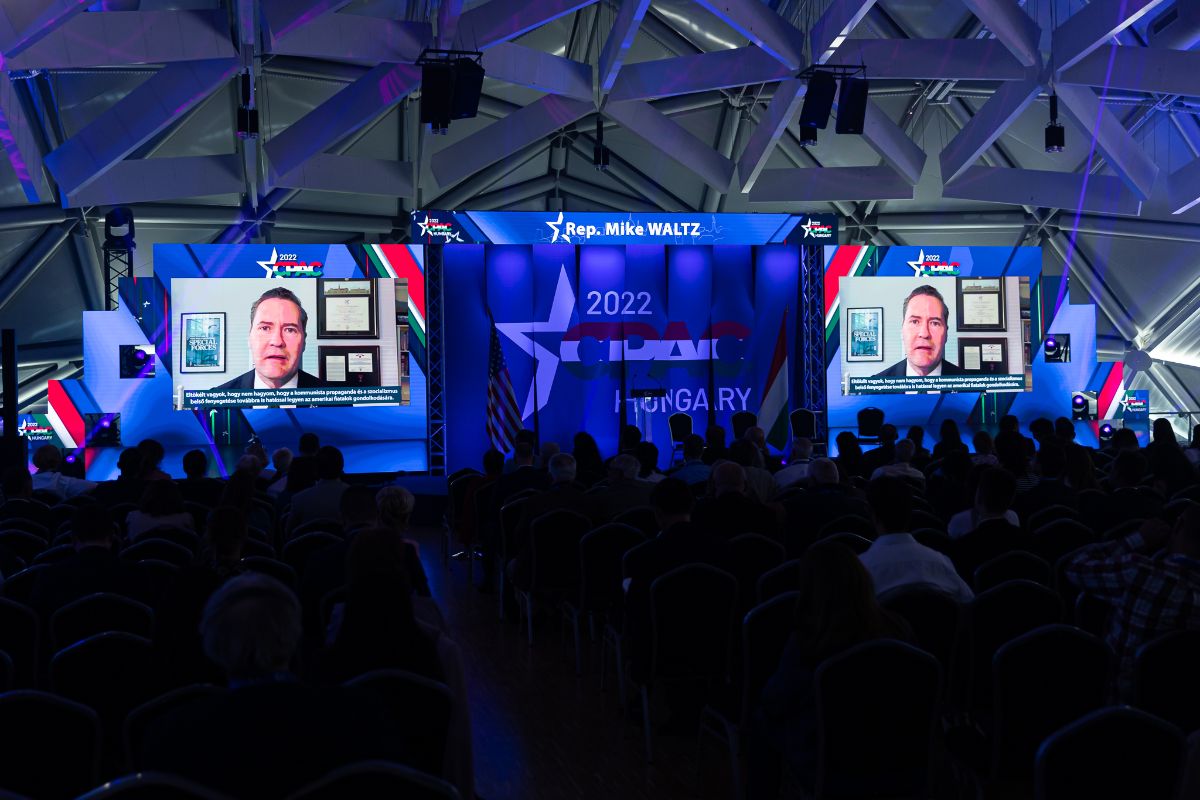 Communication
It was streamed all over the world, appeared in several foreign newspapers.
The use of sustainable practices
Using digital tools instead of paper-based ones.
---