Promotion of Łódź city during Routes Europe 2023
16. Guerilla Marketing Event
Event Description and Key Objectives
We wanted to present our creative approach to the task given to us by our client: to present Łódź to the delegates of Routes Europe 2023. Executives of Lodz Airport Central Poland - as advised by global consulting company - hosted this international event in Łódź in order to showcase city as a business opportunity for opening new air connections. The aim was to show diversity, business, touristic and cultural scope of the 3rd biggest polish city with rather small recognition on the aviation market. The clients objective was to close deals on new routes with airlines, tipping the decision makers in  good direction, as well as open possibilities to market Lodz airport to new air carriers.  Logistically, we had 2 evenings (welcome reception of 2 hours and networking event of 5 hours) with over 1.000 delegates each and 1 full day with around 20 handpicked decision makers. The structure of every evening was given to follow and venues were also carefully selected by Routes brand owners.
The challenge was - let's speak the truth here - Łódź has no obvious (for European consciousness) cultural or historical icons nor monuments (i.e. Paris as a city of love&fashion, Eiffel Tower & Moulin Rouge). It is very diverse city though, with textile industrial heritage and historical roots - it has its Promised Land myth, rather good universities (Film School, Academy of Fine Arts) and open minded partners both in culture and business. What we had was our creativity, passion for the city, knowledge, connections and - above all - client's trust and full support. And we shared one vision that we created together. We fully cooperated with Lodz Convention Bureau and many members of Łódź event & tourist industry, explaining the importance of opportunity we gained with hosting RE to promote our market. Therefore, with quite reasonable budget we were able to create the next level experience for delegates - "MICE industry at its best" as one of the guests shared on social media.
Basic information about the event
Łódź Airport Central Poland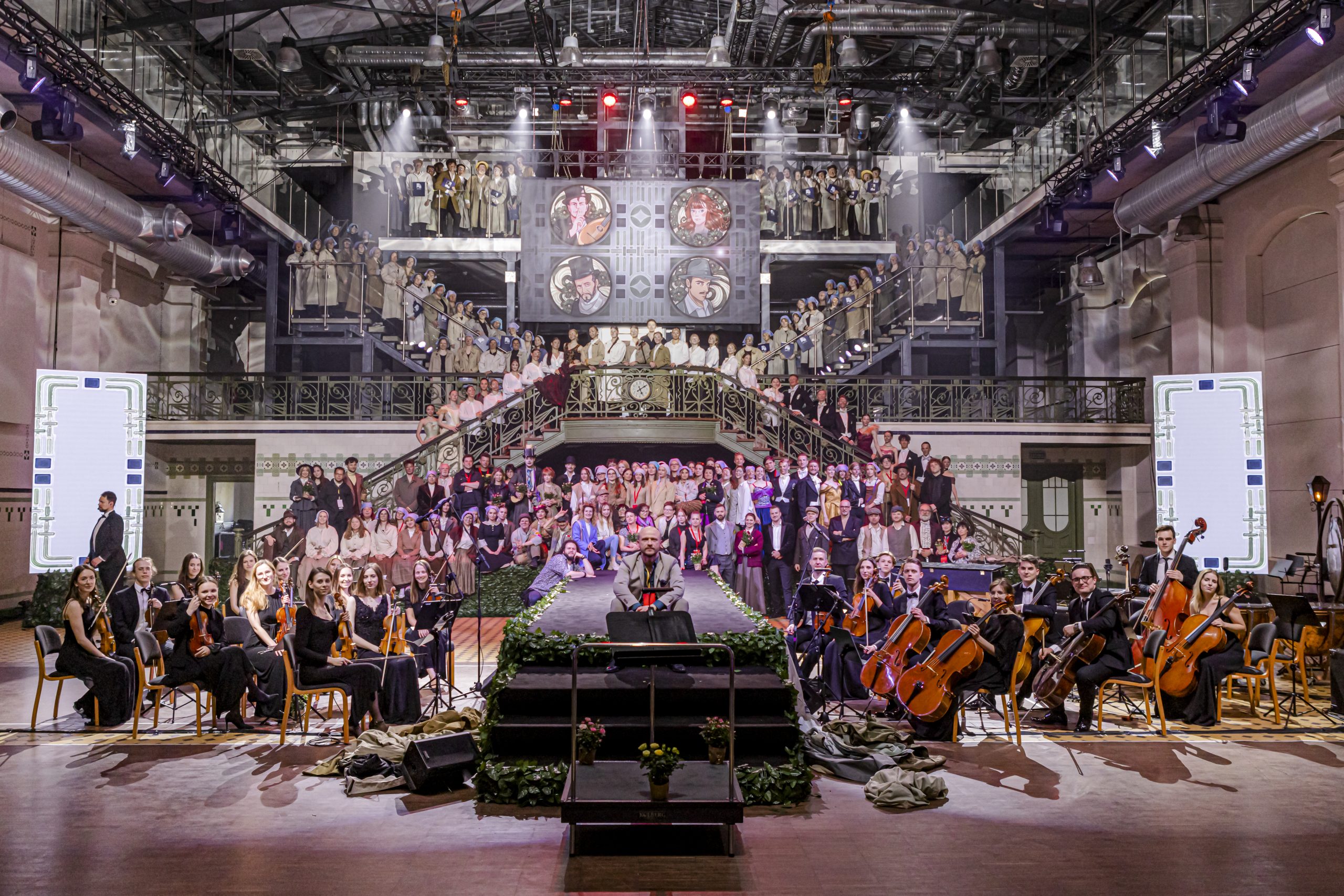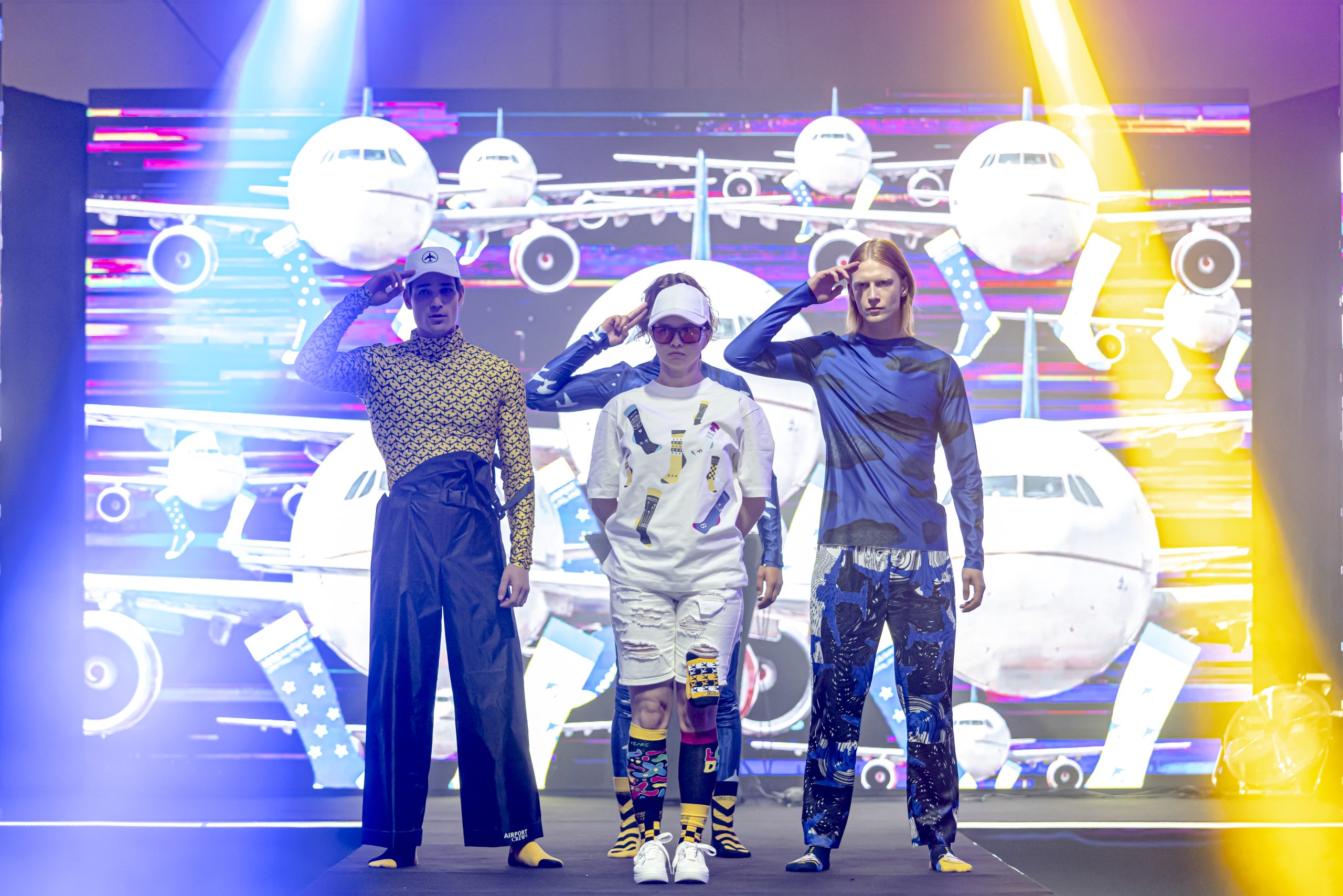 We showed city's attractions by immersing our VIP's in the experience. Had the scenario created by film specialists which gave the guests feeling of being inside the movie. Agency experience in production was put to work to use different locations for eating functions.  So we served breakfast in Poznański Palast (historical attraction) and let our guests be a part of a day in early XX century with great music, ball preparations & worker's strikes. We used old electric factory (families attraction) viewing terrace to present latest infrastructural projects of development (business scope). The case for revitalisation was executed as a surprise lunch break on a..street. Derived from textile industry heritage was our idea to create not only Fashion Show of internationally awarded collections but also special project for Academy students to create collections of sportswear inspired by aviation industry in the form of awarded competition.  For final evening we awoke historical figures and created space for the guests to interact. Creme de la creme was musical the AWAKENING. Created and produced especially for this event telling the short story about Lodz, minding its cultural and historical heritage. All the music, songs, texts presented during these events were created also to promote Łódź in the long run. 
Cooperation with film industry was innovation that helped us reach next level experience for our guests. We had a director that created a scenario for how the guests will feel emotionally, as he was creating a movie experience. This connection of event and movie production was excellent because it was not only efficient but also very emotional and complete. The movie industry point of view is something that can be easily added to event experience to help in planning and production proces. Looking on the sound and light not only from the aspects of visual effects and how it will affect viewers but also - how to create atmosphere and metaphors. How to mange emotions of participants. It helped on all stages of planning the event and execution of it.
We cooperated with lots of partners - Lodz Convention Bureau, museums, sites, theaters, philharmonic, public transportations, universities, schools and artists to create a great experience for our guests. Very thorough communication with all of them was the key to a success. On every step of the way we ensured everybody understands the importance of our clients goal and their role in its achievement. So we gave a complete information what is RE and why this event is important to our city. We had a team of 5 in the agency responsible for our project: hosted airline program and 2 evenings. Senior PM responsible for the whole project, Creative Director and 1 PM's responsible for all artistic aspects of our event, 2 PMs responsible for suppliers sectors (F&B, AV, transportations, scenography and logistics). Relations with the client were the utmost significant to success - we had common vision, mutual trust, our weekly updates and constant communication and cooperation in reaching every single milestone, as well as facilitating communication with brand owner's expectations . Hence the number of WOW effects.
Opinions about ROUTES EUROPE Lodz 2023 are extraordinary! Brand ROUTES owner (Informa) is ecstatic with opinions of delegates, to mention just a few:  "MICE industry at its best!" "Broadway level show". "I have to thank Lodz as a city hosting the event. The Networking Evening at EC1 in particular was brilliant." As for our main target - new routes for Lodz city - our client 1 month after event has announced 20% increase in flights and 2 new routes. New connections are to be announced. What is even more important  - among the VIP clients they gained ambassadors for Lodz brand inside airlines which now work towards Lodz Airport Central Poland goal.   52% of delegates had a more positive view of the city after attending the event, more than 70 % rated both evenings very good or excellent. There were many compliments regarding the HAP and showcasing Lodz to our airline team.
Project was a part of communication for Routes brand owner and they have separate social media channels for it. They have internal mailing for this event in particular within market, attendees and clients. Lodz Airport Central Poland has published a lot of promotion materials beforehand to present Lodz city to the attendees and inform public about event that will take place in the city. A special communication was prepared that introduced the guests to the city and its attractions - we produced 8 chapters short movies with a traveler figure as a main character that also is about to come to Łódź and is discovering the city. It was published on social media of LACP and sent via internal Routes materials.
At the planning stage of the event, we conducted most of the production meetings online (to reduce exhaust emissions generated during travel to the meeting place of the organizers). The participants reached the gala by organized public transport (MPK), thanks to which we reduced exhaust emissions and the number of trips. The basic pro-environmental activities during this event include: use of porcelain tableware, no disposable dishes, limiting single-use plastic bottles (drinks were in jugs), the food served was prepared with local suppliers, we limited the number of meat meals, serving 50% of vegetarian. We limited the purchase of materials such as furniture, walls, stage decorations, borrowing them from companies. An original solution was also to use only potted plants for decoration, which after the event were donated to the foundation, which is currently preparing a garden for the families. Live, potted plants were the only decoration of the event. We received eco-certificate for our efforts.